Upwork Competitors: Best Sites With High-Paying Jobs and Reliable Clients
The main reason for turning to Upwork competitors is an hourly rate, competition pool, and job variety. There are more than 20 Upwork alternatives listed in this blog post; Chicken Soup, Modern Love, Contently, Longreads, WordCandy..
Writing is your passion. You love doing it. But how about getting paid for it, right? Now we are talking. But getting a writing job, getting that first gig, that first client that notices your worth or just gives you that push you need to hit it off is not a piece of cake. You know that. I know that. Making it with content writing is downright difficult, but it's doable. You just need to look at the right places. 
Upwork is one of the best platforms out there, but it's getting pretty crowded there, isn't it? Not to mention that Upwork has really high criteria to meet, and it's not overly welcome for beginners. So you need to spread your wings and find other freelance boards that will open the door to that writing world you always dreamt of and once again, I'll be your guide.
Where can I do freelance writing online? While this is a great question, the answers are even greater. Without further ado, let's get going.
UpWork Competitors and Alternatives For Writers
Best Sites With High-Paying Jobs and Reliable Clients
Upwork Competitors 
Chicken Soup 
Chicken Soup believes in changing the world one story at a time. If you are a creative soul, this could be a really good fit for you. They pay $200 per poem or short story. Your creation has to be inspirational, which shouldn't be that hard if you love writing. Chicken soup has a wide palette of topics and themes and they have a submission guideline. The stories they publish deal with everyday people and their experiences, their day-to-day lives, and the challenges that come along. 
Reader's Digest 
Are you concise? Can you express yourself in 100 words or less? Because if you do, Reader's Digest will be interested in you.  Reader's Digest is another fascinating Upwork alternative. They are looking for people who can tell a story that's captivating, shocking, interesting, unusual, but also TRUE. Little is less might be their motto and your way of making some extra cash. They pay $100 per story. Sweet, huh? 
---
Ready to leave the job you hate and find the fastest path to online wealth? Learn the best asset you have right now to leverage income and build financial run way in my bestseller "Fire Your Boss."
Click here to download the book for free
.
---
Modern Love
The New York Times has a column about love and modern dating. You don't have to write about romance, you can choose a topic that deals with love on a larger scale, just make sure the story is well written and it is your own. Creating an account is free. Modern love will pay you $400 per essay. Log in and start, that's all I am going to say. 
AngelList 
Speaking of Upwork competitors, you also have AngelList. They are a startup network with over 800,000 companies to search from. Navigate to the section named Market and choose your area of interest. Or just browse for the job you want to get. If you click content writing or email marketing, a list of businesses dealing with that niche will pop up. They are a huge marketplace with a zillion of options; I am sure you will find at least a few companies you want to pitch to. 
Contently 
Among the many sites like Upwork that offer writing jobs, you have Contently, a gold mine if I dare say. Contently gives creatives the opportunity to work with brands on projects that pay well. Through their platform, freelancers can match with brands and pitch ideas. They can submit work and INSTANTLY receive payment all on one platform. This Upwork alternative will open its gates for you. All you have to do is create a free portfolio that shows your projects and expertise. Contently pays best for all the business niches, so if you are business savvy, make use of this platform ASAP. 
Longreads 
Are you one of those people that can talk and write for hours on end? Among the many Upwork competitors, Longreads should be included too because they pay $500 per essay. Sari Botton, Longreads' editor, has clearly stated that she wants a well-written piece without much of that beating around the bush.
You are free to write about both unique experiences and common ones, as long as they are coherent and have clear topic readers can get right out the gate. Essays are submitted in a Word doc or a Google doc. Make sure you DON'T use any footnotes. Essays should be 2,500-10,000 words. 
Word Candy 
Where are my fellow ghostwriters? I want to see you shine here, guys. As one of Upwork competitors, WordCandy is a service by Tom Ewer, who is in need of freelance writers having a WordPress experience. WordCandy needs talented writers/bloggers all year round. The first step is to submit your application. Once hired, you can ghostwrite for some of Tom's websites. The starting rate per hour is $15.35–$17.65. The prices vary depending on experience. 
Freelance Mom's
For all the moms out there who also want to make a living with writing…you can! The target audience is moms, so if you have a kid or if you know a lot about kids and babies, Freelance Mom's can be your Upwork. You can make $75-$100 for a post between 900-1500 words. You can write about personal stories and experiences, applicable advice, bullet lists, and a 20-30 minute action plan at the end of your text. The action plan is a must.
The Writer
There are many sites like Upwork or Fiverr, like Indeed or Freelancer, you just need to dig deeper to find them. The Writer is seeking people who can help aspiring writers to master the craft. You can get between $120-$1,200 just by giving tips on writing. They are looking for writers from all genres, so if you have an area of expertise you should definitely check this job board out. The Writer's editors are looking for concrete topics, otherwise, they may not consider your publication. 
ClearVoice 
Yet another Upwork alternative I want to share with you. ClearVoice is helping freelance writers work for growing brands and producing content that's actually worth their while. They walk the talk in offering fresh gigs for bloggers and writers thanks to their freelance platform.
ClearVoice is a marketing software company that also emails you jobs. You can work with experts from the business niche and use competitive technology while doing so. For a 600-750 words article, you can get $200. For longer articles,  2750-3000 words ClearVoice is paying its writers $550. Competitors to Upwork and Upwork itself work with bidding, but not ClearVoice. They select a pool of candidates that are a good fit, and they send them an invitation. 
Radish Magazine 
Are you tired of business-related/technology-oriented content, or content writing aimed at digital marketing? Are you tired of hunting deadlines? Some companies prioritize getting a copy that will help them sell their product a lot easier, not necessarily a copy that's creative or has your personal touch.
That's all fine, but if you want some lighter topics to write about, in Radish Magazine you can write about healthy lifestyles, dieting, cooking, improving health through natural foods, and they also have departments on Gardens; Body, Mind, and Soul. They pay up to $150 per article and they accept previously published content too. The thing about Radish Magazine as one of Upwork alternatives is that the content has to be specific to the region of Iowa and Illinois. 
Morning Coffee eNewsletter 
The fun part about this Upwork alternative is that it sends the jobs in your inbox. You don't have to lift a finger. Cool, right? Morning Coffee eNewsleter handpicks the best 8 job offers to send to you in the morning on a weekly basis. Apart from using the jobs that were submitted at their platform, they also research other jobs on other popular sites and they throw them in their weekly digest as well. The best options for you delivered in your inbox via a careful, anti-spam mailing service. Knock yourself out. 
Bitch Media 
A dignified Upwork alternative for some and an echo of contemporary feminism for others, Bitch Media is looking for pitches encompassing a feminist approach of culture analysis. Their definition of culture is multifaceted, integrating social trends, movies, TV shows, books, pop culture, politics, science, health, food, parenting, education, chronic illness, relationships, religion, activism, climate change, and whatnot. Bitch Media is looking for essays that can arouse discussion and critical thinking. They publish content online five days a week and the payment ranges from $100-$1,000.
Dame Magazine 
Dame Magazine is interested in looking for female writers who can take communities a level higher with their writing. Their writers are smart, curious, provocative, and opinionated. They report on news, politics, culture, and science mostly. You can get $200 per article. Pitching poetry, art, or fiction is a huge DON'T, so there's that. 
Huck Magazine 
This Upwork competitor is interested in covering interesting profiles of skaters, surfers, filmmakers, activists. They also accept reportage, visual storytelling through photo essays, and original reporting on current news. You can also do interviews. When you pitch, make sure you pitch ideas, not stories, and keep it short. If they take you on, expect to get paid $500 per article/essay. Huck Magazine is constantly on the lookout for inspirational stories, so you never know when is your chance to shine. One thing is for sure – your chance may be just around the corner. Embrace opportunities. You can find inspiration when you LEAST expect it. 
Freelance Writing Jobs
Some competitors to Upwork were hiding in the dark, but it's time we changed that! FWJs job board gets daily updates of online writing jobs that are rallied from other job boards and brought to you fresh, hot, right out the oven. They also have an abundant database with posts providing tips and tactics for both aspiring and experienced freelancers. FWJ offers you content writing jobs, editing jobs, blogging jobs, technical writing jobs, ghostwriting jobs. A little something for everyone! Oh, FWJ also encourages guest posting for writers wanting to get exposure.
ProBlogger

One of the serious Upwork alternatives and competitors, ProBlogger's job board is massive and abundant in choices. You can adjust your searches through various filters: location, duration, and keywords. By duration, I mean adjusting filters to part-time, full-time, or contract. They have an extensive job menu and the newest gigs are marked with new in orange. ProBlogger also has its own podcast, blog, and ebooks you can go through if interested. The topics are aimed at helping writers grow at their niche by telling all the insides, hacks, and tactics to freelance writing and blogging. 
BloggingPro
Upwork competitors tend to have exploded job boards and busy platforms. Well, so does BloggingPro. The categories that might interest you are blogging, content writing, journalism, magazine, proofreading, and editing, copywriting, and technical writing. They list gigs and connect you with companies and brands that need writing services. BloggingPro has a blog and offers books for bloggers that might come in handy for all those newbies out there learning the craft still. 
Toggl Blog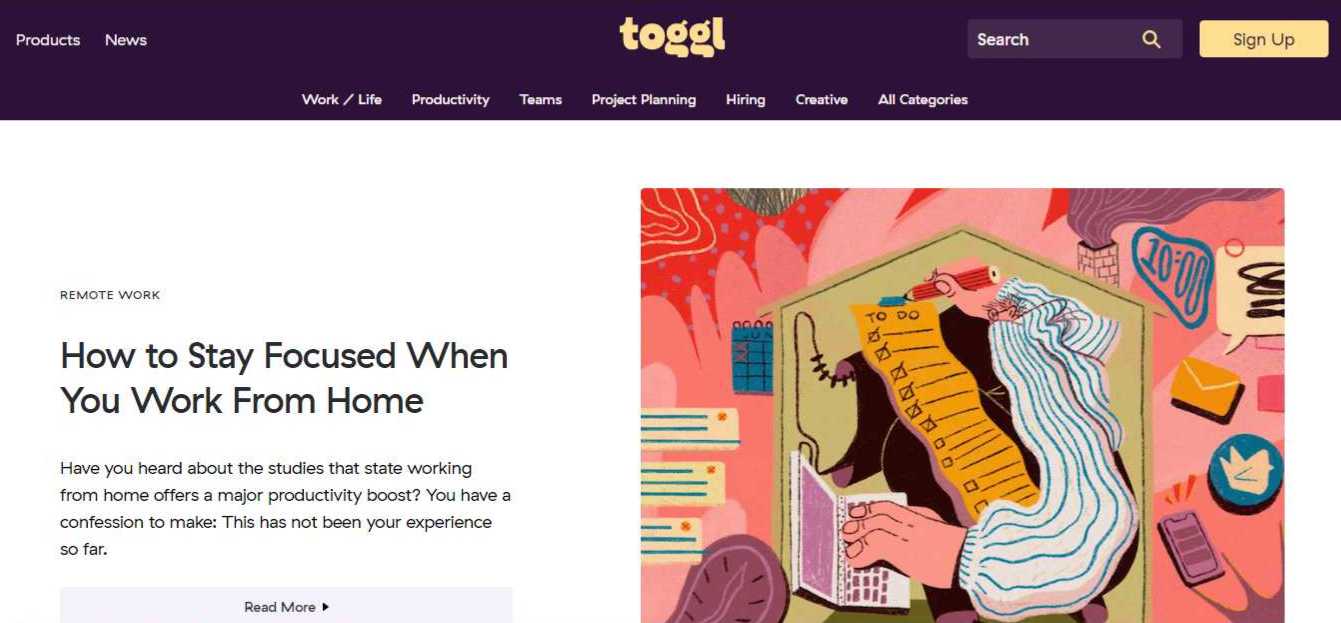 Toggl Blog covers business and finance topics. Their content aims at reinventing and redefining work through concise, informative, but entertaining content. They encourage opinionated writers and they are up for writers' freedom, but they require a powerful back up with a lot of research beforehand. If you are interested in writing about productivity, creativity at work, software development, and coding, work travel, working from home, and working in teams, Toggl Blog is your spot. They pay between $150-$500 per article and they seek content in the form of listicles, SEO articles, interviews, essays. 
Atlas Obscura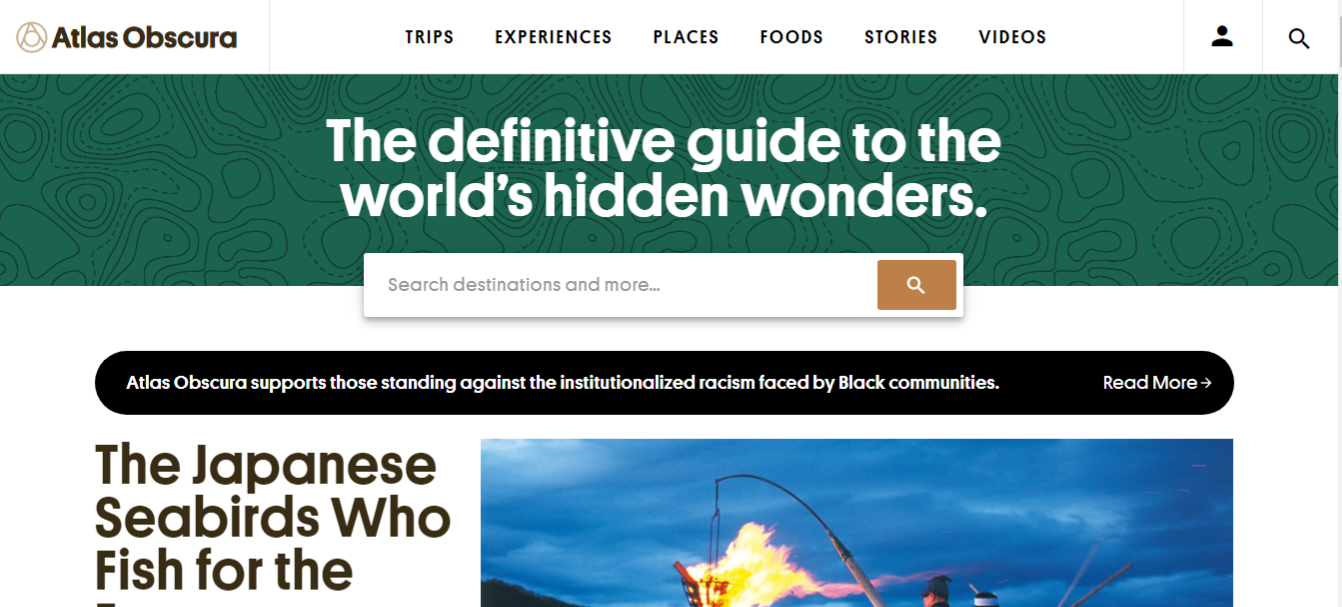 This is a great Upwork alternative and here's why: you can get between $300-$500 per article and you get to write about fun facts, amusing/unusual stories unheard of before, fiction, peculiar places, or objects, etc. If you are drawn to the unknown, try it only to make sure your story has a sense of place. You should specify location so people can get a sense of what you are talking about, a sense of background, a setting. This is a splendid chance for you to get in touch with your talents on a deeper level. 
Saveur  
This is where food and travel merge. Saveur wants to publish delightful and legit recipes, stories with a cultural connotation, and articles that go in-depth with the exploration of food and travel. Saveur pays $300-$600 per contribution. The money is good and you get to write about stuff that's actually interesting and you get to learn so much along the way. 
Better Humans 
Competitors to Upwork, you are getting fiercer and fiercer by the minute! Like Better Humans here. Are you good at inspiring and motivating people to improve? Well, put that talent to good use and make some money from it. Better Humans pays $400 per article for all those good-hearted writers whose words can do wonders. Help someone achieve something or instigate a positive change – that's all it takes. 
Unemploymentville
We've all had our fair share of misfortunes, right? Put them on paper and earn up to $100 per story. Share your challenges, your misfortunes, your job hunt, your hardships when going at interviews, or funny stories – that's what Unemploymentville is looking for. You'll be working from home. Use this opportunity while you get a higher-paying job or you can use it as a sidekick for some extra cash because money is never enough, am I right?
The Wisdom Daily 
Are you undergoing some soul-searching? Who are the people that inspired you? Gave you great advice? The Wisdom Daily is interested in getting a piece of that. Pour your heart on paper and get $100 per contributed content. It's easy money, and it's not rocket science to write about yourself, huh? Visual wisdom, soul writings, soul hacks, interviews with wise people is the scope The Wisdom Daily wants to cover. 
Gay Magazine
Gay Magazine is one of the most fierce Upwork competitors because it really pays well. It is a real gold mine. They are interested in cultural criticism, thoughtful personal essays; short fiction, and original artwork and photography. They have submission guidelines and theme guidelines, so check their page constantly. Gay Magazine pays from $1,200-$3,000 per contributor content. 
Early American Life 
Have you been paying attention to history at school? If not, that's okay. You have everything online. Early American Life, (suggestive of the name), is interested in publishing work about history, architecture, decorating, crafts, and travel. Their topics are academic, but they don't want academic writing. You should present topics accurately and neatly, but you should be entertaining in doing so. They have a for writers section if you want to learn the details. Word length varies between 750-2,500 words. Early American Life pays $500 per article. 
Phew! Was that a lot to digest?
You never know where your luck lies, so my list had to be extensive. 
How Do Freelance Writers Get Work?
Pitching to online magazines and checking job boards for listed job offerings is your best bet. Huge sites like Upwork and Indeed, Freelancer, or Fiverr are among the most popular ones, (and you also probably know them), but there are many other platforms that update writing gigs daily or weekly such as AngelList, ProBlogger, or BloggingPro. They are all free and the great thing about them is that they email you their latest freelancing jobs. 
While being new at the world of writing, it might be hard to get your first client, that's why it's better to start off slowly and to pitch for easy to follow through gigs that do not pay a fortune until you get the experience and the confidence or just until you top up your portfolio. 
Are Freelance Writing Jobs Legit?

There are certainly legit clients that pay well and on time, but unfortunately, there are scams too. If you want to start earning as a freelance writer, check the reviews of the site you are creating an account to and also check the client whose gig you are pitching too. Reviews are a great starting point to distinguish between fishy clients and legit ones who value writers' time and effort. 
Your Journey Begins Here 
My first freelance gigs were a total mess. I didn't know what I was doing, but I eventually started getting it.
What Does It Take To Succeed With Sites Like Upwork?
It takes some practice, and it takes getting burnt a few times so you learn your lessons. Are freelance writing jobs legit, you might ask. How do I know if I want to dip into the water because what if the water is super hot and I burn myself? 
I understand your fears, I also had them. You invest yourself into something only to realize the client ghosted with your work and has no intention to pay. I don't want that to happen to you. Upwork has gotten rather cluttered and there isn't enough work for everyone, so I went that extra mile and picked up magazines and job boards that are beyond that regular search. I dug them up just for you because I understand the struggle of trying to make it as a freelance writer. 
They are all free to sign up, so knock yourself out and go for that freelancing hunt boldly. Believe in your talent and don't stop until you find a place where you fit in, a place that makes you feel appreciated, and a place that enables you to grow.  But maybe you want to expand your freelance writing career and dip your feet into book writing. There is no greater satisfaction than writing your own piece. The piece you've always wanted to see written. 
How to become a bestselling author? How to make sure your voice is conveyed from the beginning to the end? Jump to my FREE guide on bestselling secrets and grab all the knowledge I want to share with you, TODAY. Go through my top 10 secrets of how to become a bestselling author and stop bumbling in the dark. Jump over the other side of fears, cross that line that pricks your brain. The fear of success stifles your potential and growth. 
Don't ask yourself, Can I become a bestselling author one day? Rather, ask yourself, Am I ready to become a bestselling author? If yes, grab my free guide HERE and pave your way to SUCCESS.
Which of the Upwork alternatives did you like best? Share in the comments below, you guys. I'd love to hear your answers. 
---
Ready to leave the job you hate and find the fastest path to online wealth? Learn the best asset you have right now to leverage income and build financial run way in my bestseller "Fire Your Boss."
Click here to download the book for free
.
---